Particleboard manufacturing
DM particleboard or Tablex is a particleboard of wood fibres combined with synthetic resins using high pressure and temperature. It is used to manufacture all types of furniture where weight is not a problem. The following is describes its manufacturing process:
01/
The process begins with wood chips that are treated with steam. The wood particles formed are taken to tubs where a paste is formed with 3% wood. When the paste is taken out of the tubs, the emulsion and the urea-formaldehide glues are added.

02/
A blanket is formed and passed through a conveyor belt;it is then passed to an "elevator" that holds about 25 units.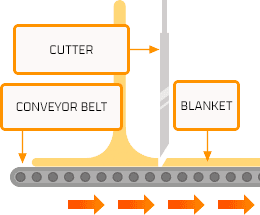 03/
From there, the plates go to 25 presses that compress the blanket, drain the water, and polymerize the glues, forming the board.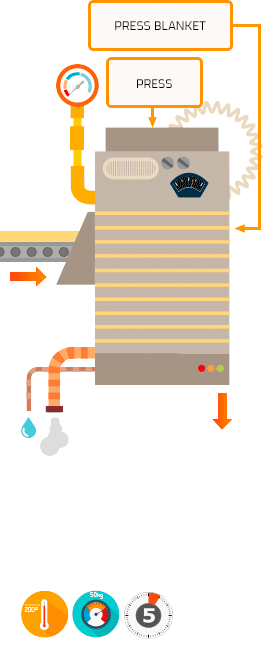 04/
The press is at a temperature of 200 °C and a pressure of 50 Kg. It acts for 5 minutes.