Sailor range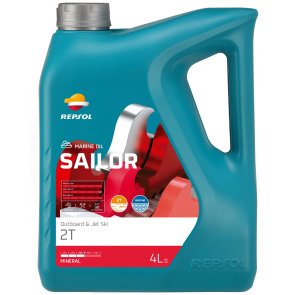 SAILOR OUTBOARD & JET SKI 2T
Lubricant oil for high performance outboard 2-stroke engines. Its highly refined and exclusive additive mineral base formulation provides the highest performance in jet skis, in addition to securing the best protection against damp and corrosion. Its exceptional quality meets the NMMA TC-W3 standard and enables you to obtain intense enjoyment at the controls of a powerful jet ski while ensuring maximum mechanical protection.
SAILOR DIESEL BOARD 4T 15W-40
Multi-grade lubricant that is specifically formulated for both, inboard and inboard/outboard, four-stroke marine diesel engines. Its carefully selected formula meets the demanding requirements of marine engine manufacturers. It allows leisure boats to operate even under the most severe conditions.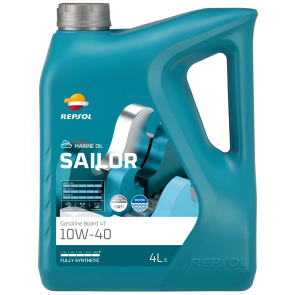 SAILOR GASOLINE BOARD 4T 10W-40
Synthetic engine oil developed for all types of outboard and outboard-inboard water-cooled 4-stroke petrol engines. Its composition provides excellent protection against corrosion and it is recommended by the majority of powerboat manufacturers. Its formula meets the strict NMMA FC-W standards for boat engines and ensures reliable sailing for the engine.